HondaLink

Stay connected with your vehicle, no matter where you are. Customized convenience, assistance, service, and connectivity – it's at your fingertips with the easy-to-use HondaLink app. Download today!
HondaLink, available on select Hondas for sale at Coconut Point Honda in Estero, FL – close to Cape Coral, Fort Myers, Naples, Marco Island, and Lee, Collier, Charlotte, and Hendry counties – allows you to connect your smart device to your Honda vehicle for amazing convenience.
Can't take the heat? With HondaLink, you can use your smartphone or your Alexa device to remotely start your Honda from inside your home or office and let it adjust to your preset temperature so that you can immediately start cooling down once you get inside the cabin.
Going out to dinner at a restaurant where you've never been? Do a quick search on your phone and send the directions to your Honda's navigation system!
Is it time for your next Honda service? HondaLink lets you schedule your service appointments with our service center from your smartphone.
Browse Coconut Point Honda's entire new Honda inventory right here on our website to find out which models at our store have HondaLink available. Then contact us when you find the ride you want to test drive!
Standard for Select Vehicles
Vehicle Guides
Detailed vehicle information is easily accessible with the digital owner's manual and guides.
Service Appointments
Schedule your next service appointment with a Honda-certified dealership.
Recall Notifications
Receive important alerts if your vehicle is involved in a recall.
Roadside Assistance
Access 24-hour roadside service, including jump starts, lockout assistance, and more.
Connect with Your Vehicle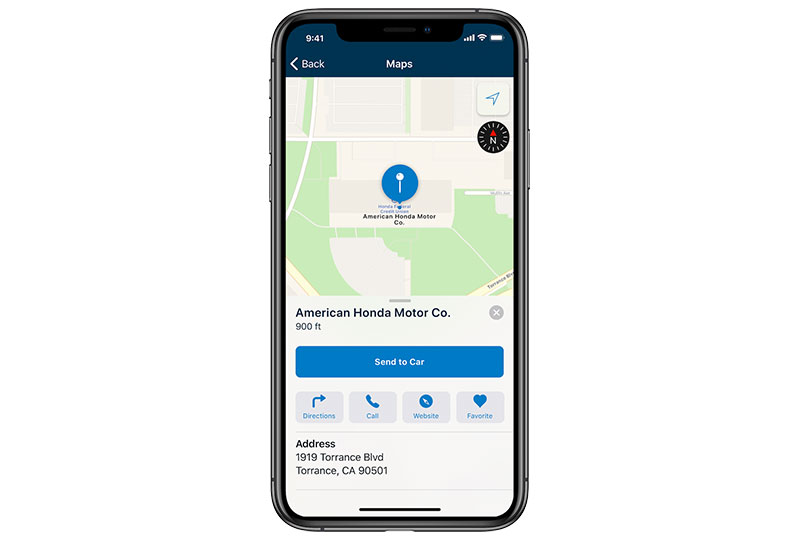 Dashboard
View up-to-date mileage, fuel level, and oil life readings for your vehicle.
Vehicle Notifications
Receive alerts when a warning light comes on or if it's time to schedule maintenance.
Send Destination
Search for destinations on your phone and instantly beam turn-by-turn directions to your navigation system.
Favorites
Save your favorite destinations to the app and easily send them to your vehicle.
Peace of Mind*
Automatic Collision Notification
In the event of a crash, a response agent will check-in and request that help be sent, even if passengers are unable to respond.
Enhanced Roadside Assistance
Get live, responsive help with towing and repair services at the touch of a button.
Emergency Call
In case of emergency, our trained agents are ready to deliver priority attention and request that help be sent.
Personal Data Wipe
Remotely reset your navigation system back to its default state and clear any stored information on it.
Remote Start
Arrive at your vehicle with the engine warmed up and the interior set to a comfortable temperature.
Security Alarm Alert
Receive timely alerts when your vehicle alarm is triggered.
Stolen Vehicle Locator
Help find your stolen vehicle. The system uses sophisticated technology to assist the authorities with finding your Honda.